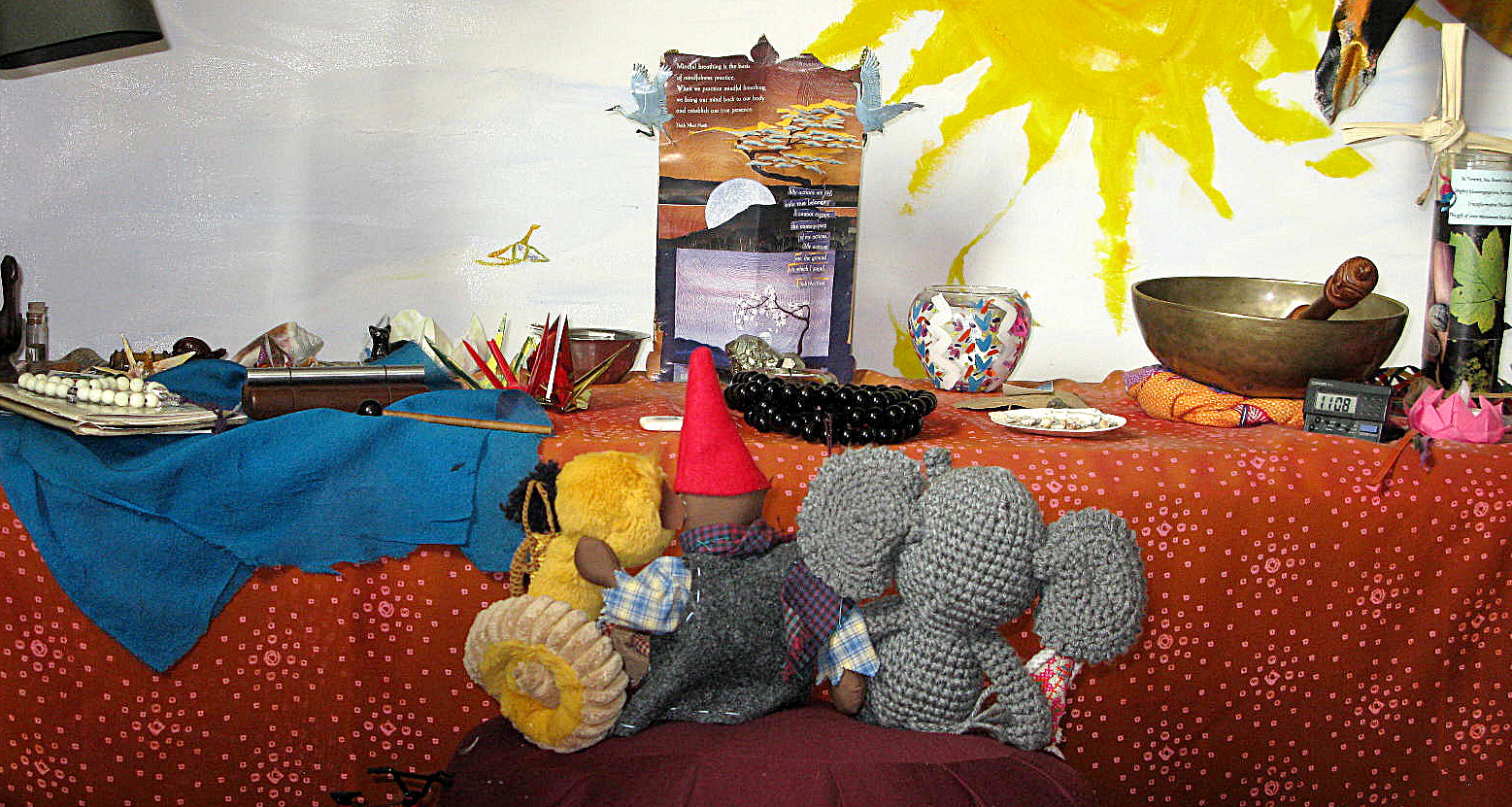 Transformation & Fun
Joy Works wants to be in community with you. You're invited to participate in life art, the development of culture, the awakening of joy everywhere.
Our Organization
Joy Workers
Carletta Joy Walker, founder and co-chair of Joy Works Everywhere!, Inc. Board of Directors, Angela Wearing, Angelo Barnett on our Board of Directors.
Continuous honoring of Daisy Black, Debra Jones, former board members, and also Gladys Mejia—in memoriam. Yes to supporters and Joy Works vision holders everywhere!
Thank you and appreciation for Be Present Inc., And Then Magazine, Heiwa Sangha energy and work that are part of Joy Works Everywhere!, Inc. vitality.
Dragons really are magic,
Nostrils flare, and without Hocus or
Pocus billows of Irises radiate
Purple passion;
She has a yellow heart – a
Courageous color that calls children
To play; it splashes silliness,
Creates twirls of rise red; they
Eat, drink the juice and
Smile petals of For-get-me-not,
Remembering
Snap, Puff
The Dragon is magic.
Our Vision
Belief – Practice – Policy
Our vision focuses upon the solution in the problems. We employ a holistic approach, the recognition and integration of mind/intellect working in concert with the body/physical self working in concert with the soul/spirit/heart. Joy Works proceeds in this practice of holism in all facets of living, teaching and working with individuals and institutions.
Our Work
Services
Our services include workshops, presentations, seminars and meditations. We work with small groups, schools, colleges, social service organizations, corporations and individuals.